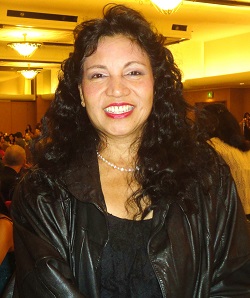 Vicqui Guevara, President / Owner
Vicqui Guevara has been the President / Owner of Valley Growers for over 20 years. Her background and education is in Business Management and Business Consulting. She's has continually taken numerous technical and business training in the Green industry.
Her functions cover every aspect of the landscape and nursery's operations. Specifically, she handles the overall project management operations, oversees landscape estimating, project operations/successes, irrigation consultation, and project client liaison.
She has her personal landscape license with the Oregon Landscape Contractors Board for all phases of Landscape Construction. Like other professionals which require continuing education, Vicqui attends classes regularly to keep up with the current industries' regulations, and update her personal Oregon Landscape Contractor's Board license.
"We have been blessed with very good team, abounding resources, and good clientele, which I thank the Lord for them", commented Vicqui.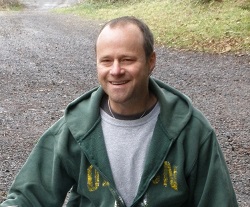 Michael Boardman, ASLA
Landscape Architect / Project Manager / Estimator / Senior Foreman
Michael Boardman joined the Valley Growers team back in 2011 and brought a background in of over 27 years of specialization in landscape design, planning, landscape construction / construction implementation and unique environmental solutions.
He has experience in working with public and private clients, partnered with many large and small A & E firms to help them fully understand their needs and to develop a program that can work within the existing governmental policies, guidelines and regulations while meeting time and budget constraints.
Other areas of expertise also include preparation of contract documents and specifications that include grading, hardscape, irrigation layout and planting. Since coming to Valley Growers, Michael has focused bidding/estimating, construction and supervising the crews on-site, scheduling and procurement, project management and quality control.
Michael has long pioneered environmentally responsibility design and its commitment to sustainable work and is dedicated to the harmonious integration of project development with the natural resources and character of each site. Currently, he maintains his landscape architect licenses in Oregon and Washington and is heading up the Portland / Milwaukee Light Rail Transit project.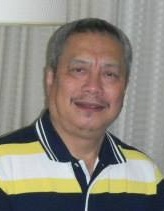 Johnny Amparo, Chief Estimator / Nursery Operations Manager
Johnny Amparo has been with Valley Growers for about 3 years recently assigned as the Chief Estimator/ Accountant. He graduated with a degree in Bachelor of Science in Business Administration and has a Master Degree in Business Administration as well. His background includes Certified Public Accounting, and Internal Auditing.
He reports to and is accountable to the President/Owner. His essential function is to prepare a list of bidding projects for President's approval; Prepare estimates and address any concerns regarding a project for bidding, Review other proposals, convene estimators for correctness of bids to make sure they error-free and/or omissions; Incorporate appropriate exclusions and clarification/qualifications.
Aside from estimating, he is also responsible for the company's accounting functions, such as Payroll, and other accounting reports.
Supervision of Nursery operations, making sure that all plants for the projects are available and in good quality conditions prior to shipment to the job sites.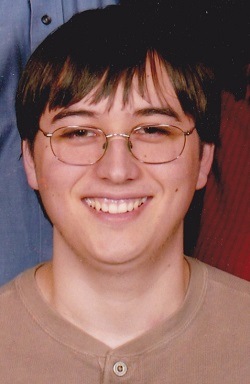 Matthew Brown, Estimator / Admin Assistant
Matthew Brown has been with Valley Growers for 6 years, with a MBA degree from Portland State University. His duties for the company include: Landscape estimating, Job costing, creating, coordinating and sending out projects Submittal documents; He also does sales, coordination of job material.
Matt is also an IT assistant, which includes companywide computer repair/troubleshooting. He also assists in payroll data entry, certified payroll, Apprenticeship CITT monitoring & reporting, Elation Systems payroll data entry, and Fringe Benefit Reporting, and accounting.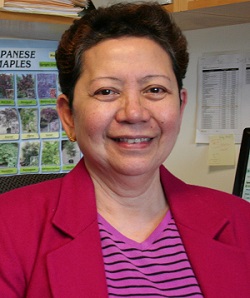 Aurora Amparo, Office Manager / Plant Procurement Officer
Aurora Amparo has been with Valley Growers for 5 years. After receiving her associate's degree in Business Administration, she has become an integral part of the company's overall office administration, Accounts Payables, and Procurement services.
She is also in charge of daily communications with clients on bidding projects scheduling, determining prime contractor bidding status, handling plant material quotes, and matching material costs to bid estimates.